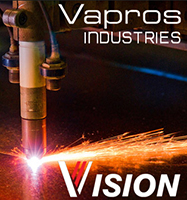 A brand of vision
VAPROS Europe is a member of the international VAPROS/VISION group. We are the official representative in Europe that manages every aspect of the brand. We import, promote and distribute the full range of VAPROS/VISION products, as well as provide professional customer service before and after the sales process. Our experienced team of engineers, researchers and designers focus on a variety of factors that are crucial to making successful vaping products. Cutting edge technology, materials science, industrial design - we take into consideration everything that impacts quality, including feedback. We pride ourselves on listening to the customer; every piece of user input is analyzed to make our products the best they can be.
Our wholesale division is built around developing a successful network of retailers with sharp business acumen that have experience in the vaping industry who will strengthen sales and increase brand awareness by using the right channels and marketing techniques. Interested? Please contact us for wholesale and reselling opportunities.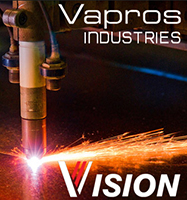 We work for you
What we do can also be stated as what we don't do; we don't sacrifice quality, instead we develop innovative methods to attain desired quality levels through laboratory and market based research. Every product goes through multiple quality control checks and launched only after receiving clearance. We don't stop at minimums, instead we refine our thinking and manufacturing process to develop pioneering products that are optimized for every variable such as usability, pricing, and physical quality. At VAPROS we don't assume, we listen to our customers and use their feedback to make the best possible product we can.
We import the complete line of VAPROS/VISION products and market the full range through targeted marketing campaigns that keep the brand in front of consumers. Our distributors are hand-picked from companies with good business practices that know the industry; we provide an efficient, solution-oriented customer service. VAPROS does what needs to be done to grow and expand - by giving the customer what he wants, when he wants it.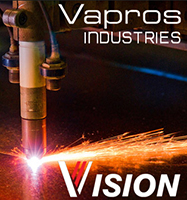 The right team
Synergy from teamwork can only be realized by the judicious selection of business partners; we strongly believe we are as strong as our weakest link. We pride ourselves on collaborating with only professional companies that have what it takes to succeed in today's business environment. As such, we are always on the lookout for serious business partners that will add measurable value to the VAPROS brand. This is why we insist on good business practices, a sharp acumen and proven commercial success to join our team. It is by protecting and furthering the VAPROS brand through targeted partnerships that both us and our exclusive network of distributors are able to maintain optimal profit margins.
Interested in joining our network? Please contact us with a declaration of interest and let us know why you'd make a good distributor. When filling the form, please give as much information as you can about your business background, including past successes, current operations, and other information you think important. Join us for a fair, honest, and mutually beneficial partnership.